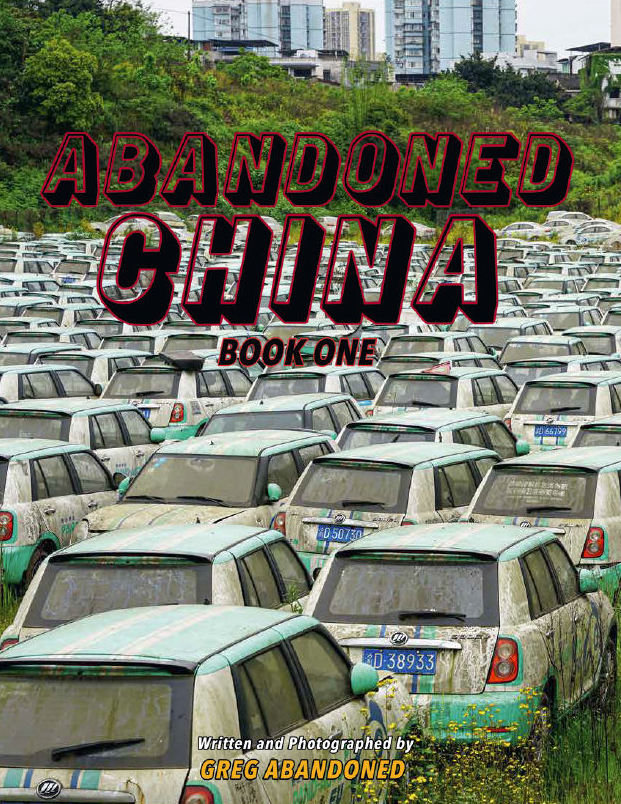 Soft cover – 208 pages
Publisher: Jonk Editions
Author: Greg Abandoned
Language: English
Size: 27.9cm x 21.6cm
ISBN: 978-2957645039
Released May 3rd, 2022.
---
A word from the author:
Abandoned China Book One is a collection of photographs and accounts of some of the most astounding abandoned locations in China. From 2018 to 2021, I traveled across almost every Chinese province from inner Mongolia in the north to Yunnan in the south and hundreds of cities towns and villages in-between.
Book One features hundreds of photographs and stories focusing on everything from abandoned space rocket to power plants, factories, trains, ships, planes and car & bicycle graveyards.
Let the adventure begin!
A word from the editor:
Greg Abandoned is passionate and a diehard. He doesn't do things by halves and that's what I like about him. Between photographers inhabited by a visceral project, we understand each other. This passion has allowed him to carry out such work of documenting abandoned places in China. The material collected in just a few years is so important that it had to be cut in three to be presented correctly. Book One therefore focuses only on certain themes of abandonment. For theatres, schools, hospitals, amusement parks, etc… you will have to wait until next year!
---
---
Press review
---